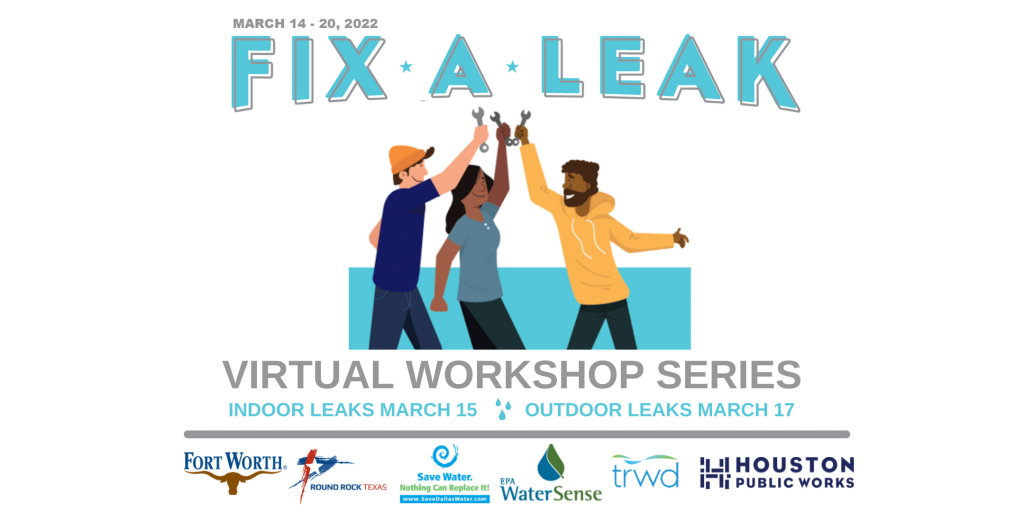 Minor household leaks can account for nearly 10,000 gallons of water wasted every year, with 10 percent of homes wasting 90 gallons or more per day from leaks. Fix-a-Leak Week is March 14-20, a program sponsored by EPA WaterSense® to help homeowners identify and fix leaks to save water and money all year long.
Join the cities of Dallas, Fort Worth, Houston and Tarrant Regional Water District at two virtual workshops to learn how to identify and repair minor plumbing leaks inside and outside your home. The online workshops will include video tutorials, presentations with tips and tricks, and plenty of time for questions.
Workshop 1 from 6-7:30 p.m. March 15 covers indoor plumbing leaks. Register here.
Workshop 2 at 6-7:30 p.m. March 17 covers outdoor plumbing leaks. Register here.