September 24, 2022
9:00 am-10:30 am
The harsh and unpredictable Texas climate is one of the greatest challenges to a lush and vibrant landscape. Your greatest chance for success is to fill your landscape with adapted plants that can withstand the heat and drought that the growing season is sure bring upon us! We'll cover our ROOTED IN "top 100" plants for North Texas– perfect for safeguarding your landscape against even the toughest conditions. You'll also learn how proper soil preparation, proper planting and site selection can help you triumph, even against the toughest landscape conditions. Plus, we'll branch out with plant combinations that look their best together to bring peace and tranquility for a garden that's beautiful and healthy year-round.
Event Details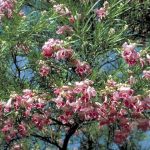 October 22, 2022
9:00 am-10:30 am
This class is sure to be a barrel of fun! Experts agree rainwater is the best water for your lawn, landscape or vegetable garden. Join us to learn simple techniques on how to divert, store and use one of nature's best resources for the garden. We'll also pour through the basics and benefits of rainwater harvesting and how it can reduce the effect your stormwater has on the environment. This class is hands on "DIY" where each participant will build and take home a 55-gallon rain barrel at $60 dollars each. Rain barrels are recycled food-grade containers and are roughly 24" wide by 36" tall.
Event Details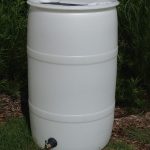 October 22, 2022
9:00 am-3:00 pm
For 28 years, the City of Dallas has been committed to beautiful water-wise gardens by helping you learn ways to save water and add amazing native and adaptive plants to your landscape. Water planning is a critical part of this endeavor.
Event Details