July 13, 2019
9:00 am-11:00 am
Butterflies are welcomed visitors that bring the landscape alive with activity and help to pollinate our favorite plants. Learn tips to create butterfly habitat in your landscape by introducing a water source and feeders, as well as how to select the right plants as host species for caterpillars. We'll also talk about our favorite native and adapted flowers that provide long lasting blooms as nectar sources to help your garden take flight!
Event Details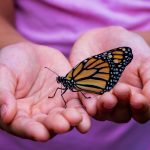 September 21, 2019
9:00 am-11:00 am
This class is a barrel of fun! Rainwater is the best water for your lawn, landscape or vegetable garden; Divert it, Save it, Use it! Come learn the basics and benefits of rainwater harvesting and reduce the effect your storm water has on the environment. Participants will learn how to collect and utilize rainwater at home. This class is hands on "DIY" where each participant will build and take home a 55-gallon rain barrel at $50 dollars each. Rain barrels are recycled food-grade containers and are roughly 24" wide by 36" tall.
Event Details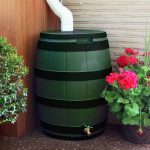 November 16, 2019
9:00 am-11:00 am
Compost is absolutely one of the best soil amendments money can buy, but you don't have to! Learn how to make high quality compost at home using materials most folks throw away. This class give you the "dirt" on the most effective composting methods with a focus on practical techniques and "piles" of problem solving tips to get your compost system back to its peak.
Event Details