Presenting the 24th Annual Water-Wise Landscape Tour
Call For Entries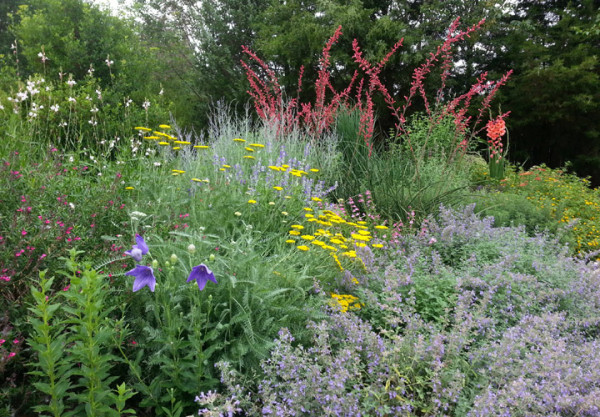 ---
Judging Criteria:
Design: Aesthetic Appeal: Composition; use of color and plant variety

Water Conservation: Efficient irrigation / water use; use of non-vegetative materials such as fences, walls, walks, etc., use of native or adapted plants; reduced turf area; and use of mulches.

Appropriate Maintenance: Landscape tidy – healthy, disease and pest free plants; no weeds; plants pruned as appropriate.
The tour educates area residents on how to conserve water in their landscapes through the use of drought-tolerant native or adapted plants that require little supplemental watering.
Entries are open to all Dallas Water Utilities customer landscapes (located within Dallas city limits).  Winning entries will featured on the tour and will receive prizes from tour sponsors.  
For more information please call City of Dallas Water Conservation at (214) 670-3155.