Presenting the 24th Annual Water-Wise Landscape Tour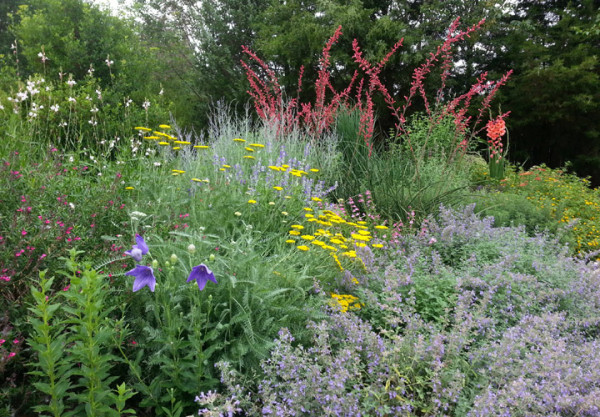 The City of Dallas is hosting the 24th WaterWise Landscape Tour with nine private homes and two public gardens on the tour route.  Headquarters for the event is the White Rock Pump Station with gardening talks and the tours beginning at 9 a.m. on Saturday, Oct. 27. The first 500 tour participants will receive a free hose-end spray nozzle.
The self-guided tours give participants a close look at drought tolerant plants and gardens that are in themselves, complete ecosystems because insects and small wildlife such as resident and migratory birds, live and gain sustenance from the plants and habitat areas. Dallas Master Gardeners will be at the tour locations to assist visitors. There is no admission fee.
When:
Saturday, Oct. 27
9 AM to 1 PM
Where:
White Rock Pump Station
2900 White Rock Road
Dallas, TX  75214
What: 
WaterWise Gardening Talks, 9 – 11 a.m.
Self-Guided Garden Tours, 9 a.m. – 1 p.m. (Tour Maps available)
First 500 participants receive a free hose-end spray nozzle
Tour Headquarters:


A: (White Rock Pump Station) 2900 White Rock Road, 75214

Public Gardens:




1. (Texas Discovery Gardens) 3601 Martin Luther King Jr . Blvd. 75210
2. (Tenison Park Pollinator) 7000 E. Grand Ave. 75223
Residential Gardens:




3. Caroline Manning
6927 Lyre Lane, 75214
4. Maggie & Felix Saucedo
6729 Santa Maria Lane, 75214

6. Ute & Mark Miller
6337 Lange Circle, 75214

7. Daryl Davis
6401 East Grand Avenue, 75223



8. Barbara Macleod
2842 Gladiolus Lane, 75233


9. Luaren Ott
7730 La Sobrina Drive, 75248


10. Jean McIntosh
6915 Blue Mesa Drive, 75208


11. Besty Farris
6015 Canyon Springs Road, 75248

---
Visit SaveDallasWater.com or call 214-67-3155, Monday through Friday from 8:15 a.m. to 5:15 p.m. for more details.