Dallas Water Utilities is now accepting entries for
The 2018 Water-Wise Landscape Tour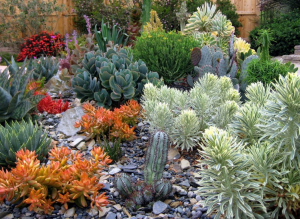 The tour educates area residents on how to conserve water in their landscapes through the use of drought-tolerant native or adapted plants that require little supplemental watering.
Entries are open to all Dallas Water Utilities customer landscapes (located within Dallas city limits).  Winning entries will featured on the tour and will receive prizes from tour sponsors.  
---

Entries are selected based on the following judging criteria:

•Efficient Use of Water

•Landscape Design

•Appropriate Maintenance
---
Submitting Calls for Entry Deadline: August 31, 2018

Entry forms can be downloaded here: /wp-content/uploads/2018/07/2018-WWLT-Call-for-Entries-Form-2.pdf  

A minimum of three recent landscape photos must be included and permission for a site-visit granted.

For more information please call City of Dallas Water Conservation at (214) 670-3155.
---